A Custom Ship Issue.
Posted: Tue Sep 30, 2008 4:20 pm
I created a new custom ship the other day to serve as a radar ship to keep as much on screen as possible: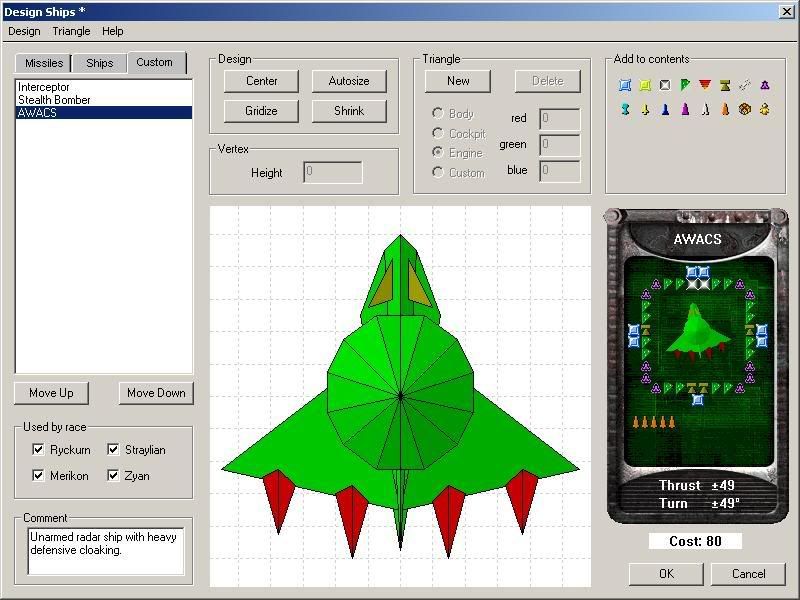 The problem is that it doesn't show up on my ship choice list. As you can see it's within the points threshold to appear on the starting list. I started a new game under every race about 5-10 each and played a couple of pilots through to their 15th or so mission and still never saw it. The only reason its got missiles is that i thought maybe it wouldn't list if it was unarmed and it still didn't work.
So any ideas peeps?